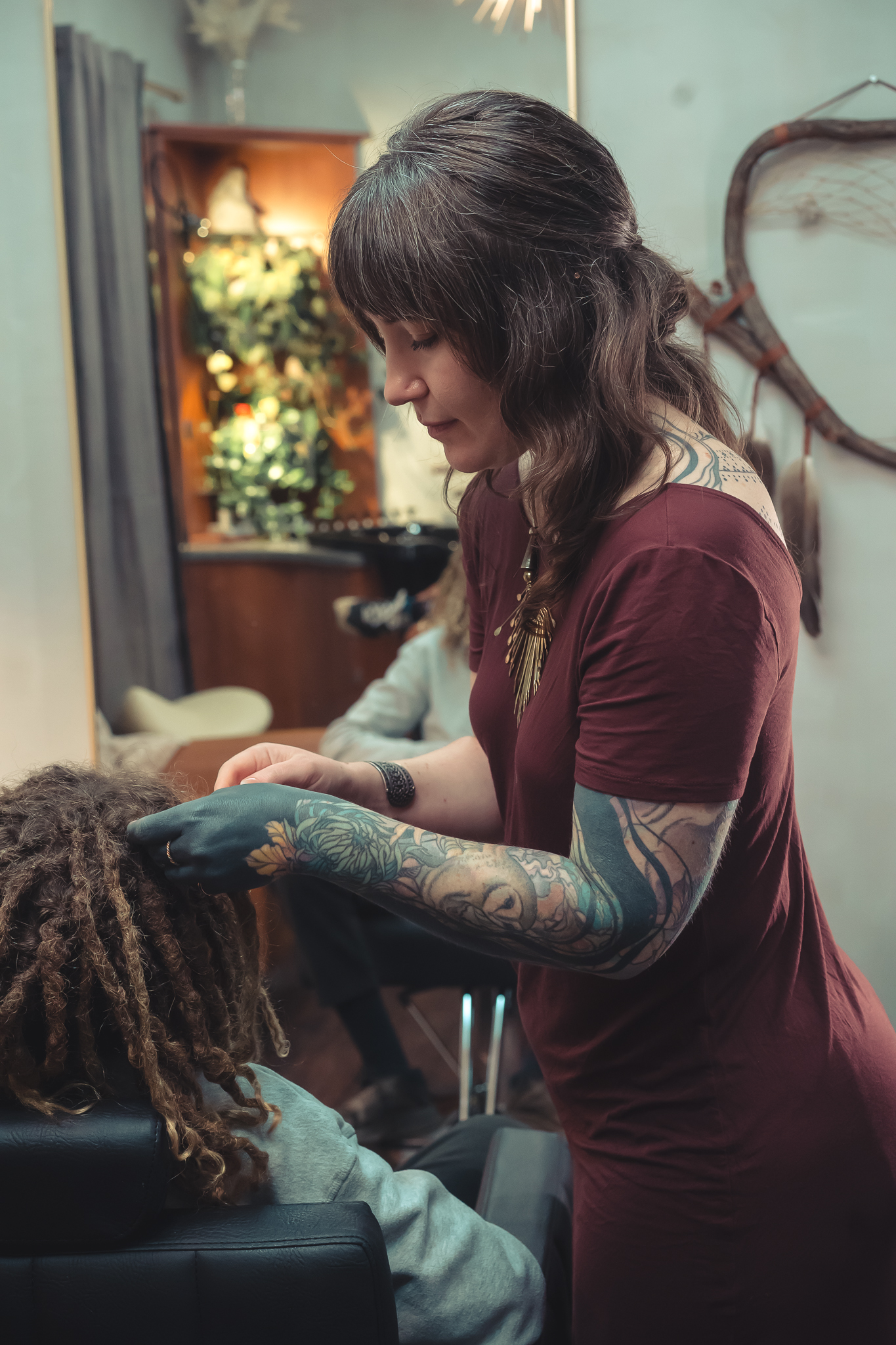 My name is Renée Green. I appreciate you taking the time to explore what my small business has to offer. This work has been lovingly honed and refined over the last two decades of my life. I truly believe that I've been living within my life purpose, and it's my intention to share that bliss with others. My approach to hair is holistic, carefully nurturing health and longevity with techniques that have stood the test of time in my career. I understand that for many people, this is the one moment in the day to fill their cup. To soak up self care so that they may go out into the world and give to others. I always handle hair with reverence. This hair has been with you, it holds stories and wisdom from your life, and I'm honored to be a part of that story.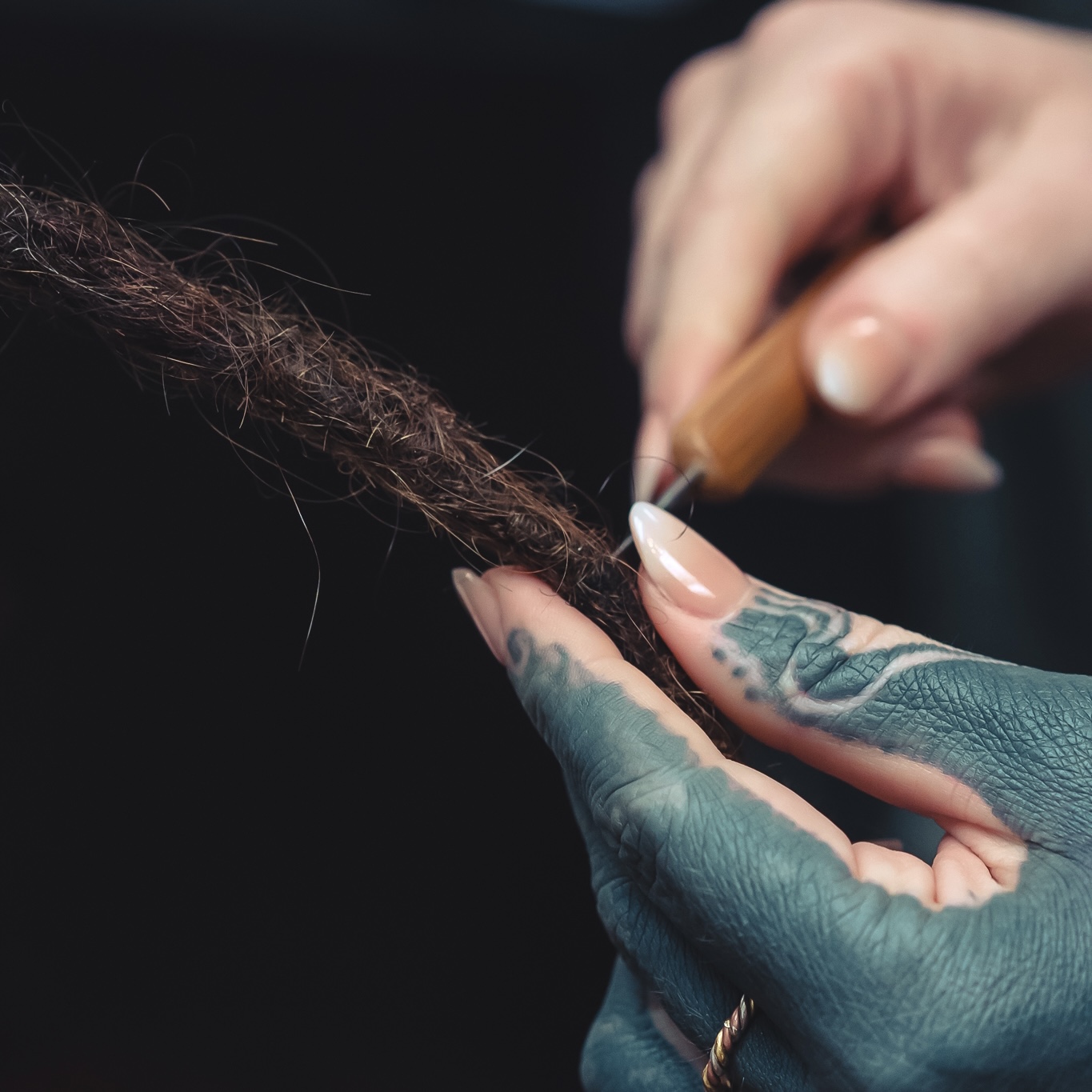 I believe in wholesome care to clean healthy locs. Please visit my Ideology page for more information.
Growing up in the foothills of the western Sierras, in northern California, I studied cosmetology and received my license in 2006. I moved to Hollywood, where I found myself gravitating toward the down to earth atmosphere and nostalgia of barbershops. Every winter I would take a job in Lake Tahoe to get away from the city grind. There, I befriended other nomadic people, with whom I began the art of dreadlock making. In 2013 I earned my second license in barbering and started creating dreadlocks professionally. My trajectory toward being a full time loctician was gradual. I never actively made the decision, rather I just let my career naturally evolve in this direction.